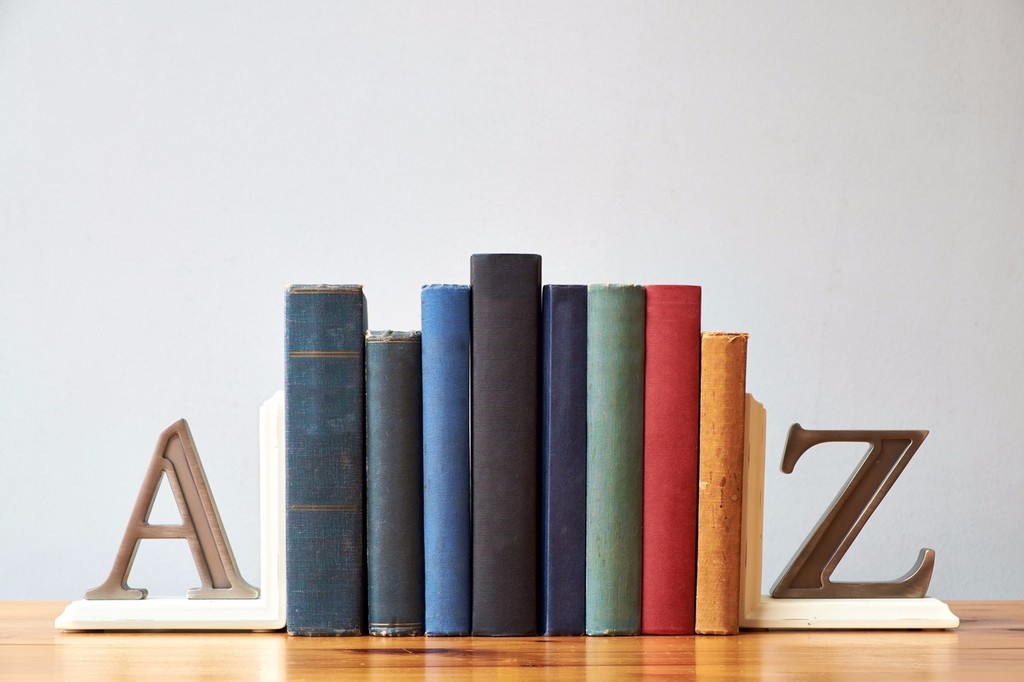 Top Five Best Bookends for a Stunning Home

Having books on display in your home is a great way of adding a personal touch to your space. The books you show off might be personal, like a favourite novel that changed your life, or a book chronicling the history of your culture. And other times you just find a nice thick book with an elaborate cover that you just have to put out for everyone to see!

But anyone who has ever owned a bookshelf can tell you how irritating it is when your books just keep toppling over. What's the best solution to such a dilemma? A gorgeous set of bookends! Bookends are decorative pieces that serve a great function, keeping your books in place and having them on display for the world to see. Here at Wood n' Tassel, we have a wide selection of stylish and unique bookends that you won't find anywhere else. Here is our personal list of our top five best bookends that you'll want to have with your book collection.
Virdal
With its gorgeous golden metal frame and artistic silhouette, Virdal was made for the regal and refined. It features a metal base to hold up some heavy books, and on that metal base is a compass-inspired sculpture with gold coloured metal rings and a steadfast arrow. Virdal is well suited to studious types, and it wouldn't feel out of place to put it in an office, holding up atlases and navigation books! But this bookend set would look great in any room, and wherever it goes it will add something chic and refined.

Suspension
This beautiful bookend set will be the bridge between the worlds of your novels. Inspired by the appearance of suspension bridges, like the iconic ones found in San Francisco and London, this miniature is just as sturdy as its full-scale counterparts. Made from wrought-iron, this bookend is both fashionable and functional, as it holds up any number of books while showing off that iconic silhouette. You'll never need to sing about this bridge falling down.

Langdon
Langdon's personal favourite is Moby Dick, but he's still happy to look after any of your books. This majestic bookend set is modelled after the iconic sperm whale, complete with a shapely tail, a meticulously carved mouth, and eyes brimming with personality (and just a hint of attitude). It's made of sturdy polyresin and has been painted a lovely sky blue. This strong set will stand out as it stands up even the thickest of books: even 585-page novels about angry white whales!

Crystals
If you're a fan of fantasy settings and ethereal aesthetic, then the Crystals bookend set is perfect for you. These magical bookends are made of deep and shining electroplated resin. They're shaped to look like unharvested crystals, and the light reflecting off of them gives off a fantastical glow. The way they gleam makes it feel like they belong in a wizard's library. You can make your own home feel magical thanks to these stunning pieces. But you're guests might just check to see if they're holding a book of spells!

Leggo
Last but not least, with the Leggo bookends we've got the perfect blend of whimsy and style. Shaped like the iconic block toys, these resin cast bookends come in both charcoal black and dusted bronze colours. The fun design harkins back to the fan-favourite toy company, but without overwhelming you with the bight colours. The bookend colours are mature and stylish, while the shape is fun and playful. They would look great in your child's bedroom, but your no one will bat an eye if you had them out on display in your living room.

And those are our picks for the top five best bookends! Whether you're a total bookworm or just like having a few books to display, these bookends are fantastic to have around to hold up your precious pages. But this top five list is only the "first page." For an even bigger selection of bookends, take a look at our library of bookends on our online store. Or, we'd love to see you in person at our store: come see us at #20 2428 160 Street, Surrey, B.C. We'll also help you find everything else you need to make your home a dream home.

---